Solenoid Valve Cabinet
The cabinet contains solenoid operated directional valves for distribution of high-pressure oil to the actuators.
Valve position can be measured indirectly and transferred to the ICS or conventional Control console via one single cable unit (Pressure switch / Flow-meter)
Stainless steel control circuits are delivered as panels and enclosed cabinets and with various functions. All designed and built to meet the client specification.
High quality components are chosen to secure the best possible safety and performance.
Solenoid Valve Cabinet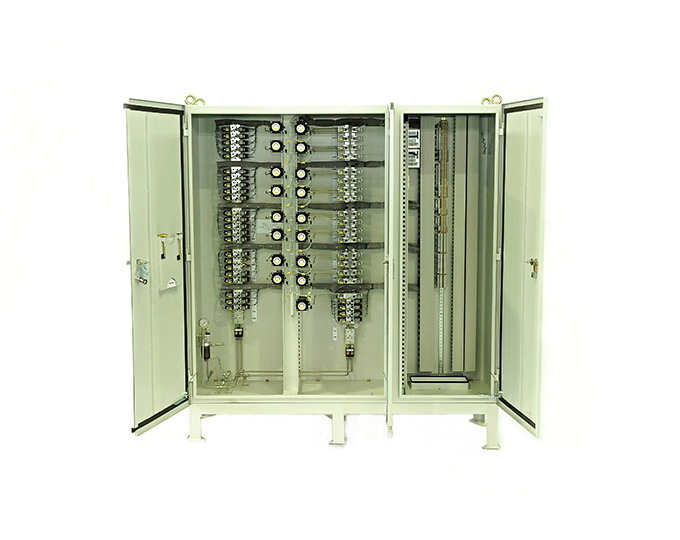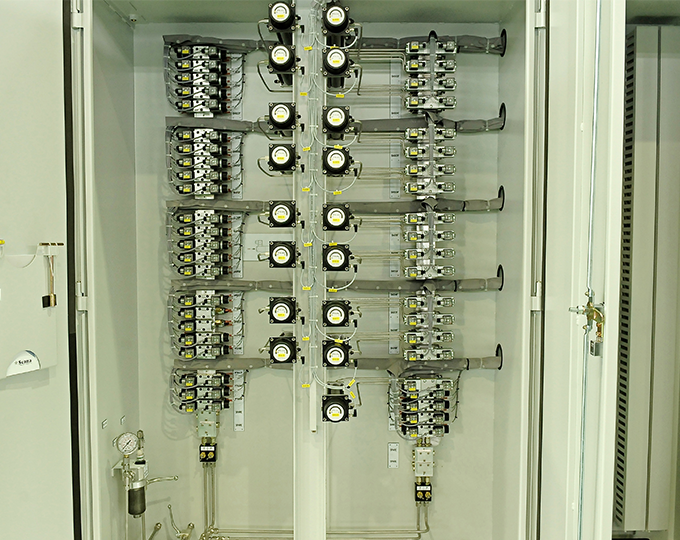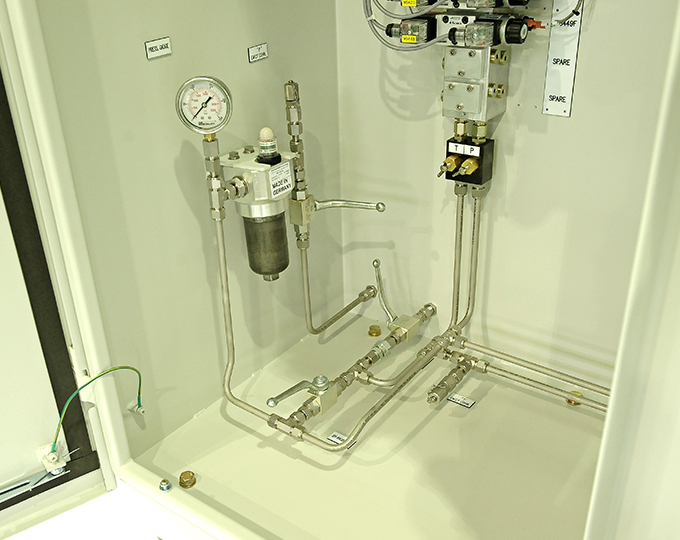 Solenoid valves mounted on manifold blocks in the rear of the cabinet.
Cable entrance through top or side of cabinet.
Hydraulic connections to actuators through back of cabinet.
Isolation valve and quick connectors for hand pump for emergency operation of the system.
Filter unit in pressure line.